Remember my last post back in August 2010 about the cover of Women's Running Magazine? I did wind up canceling that subscription and oddly, my Runner's World subscription stopped coming to me at the same time.  That was no skin off my nose, as I wasn't interested in reading it anyway.
Or so I thought.
I found that a lot of my motivation to run, to try new trails wasn't because I enjoy it (I don't), it was because Runner's World magazine offered me helpful tips on many things, that I wouldn't have thought of on my own. Sure, I could go to the website and find articles, but the problem is two-fold: 1) I'd wind up searching for the same items or 2) I find myself getting bored with technical speak or stories on athletes, I don't care about.
When I signed up for last month's Firecracker race, I got a subscription to Runner's World.  Last Friday, I received my first copy and…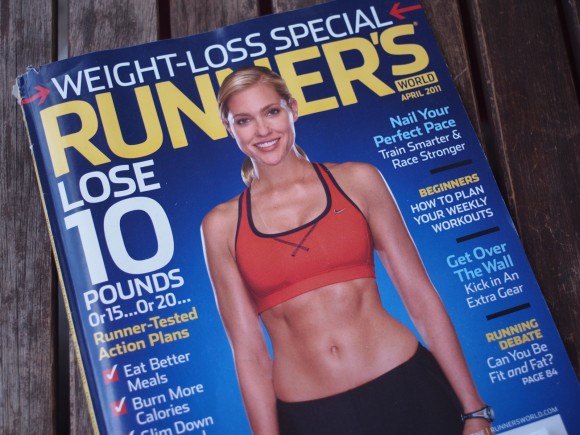 When I saw it, I just laughed, "You've got to be kidding me."
The
SSDD
by
Anika Malone
, unless otherwise expressly stated, is licensed under a
Creative Commons Attribution-Noncommercial-No Derivative Works 3.0 United States License
.